Sailing radio-controlled yachts in New Zealand … a range of classes and affilated clubs nationwide… Join us…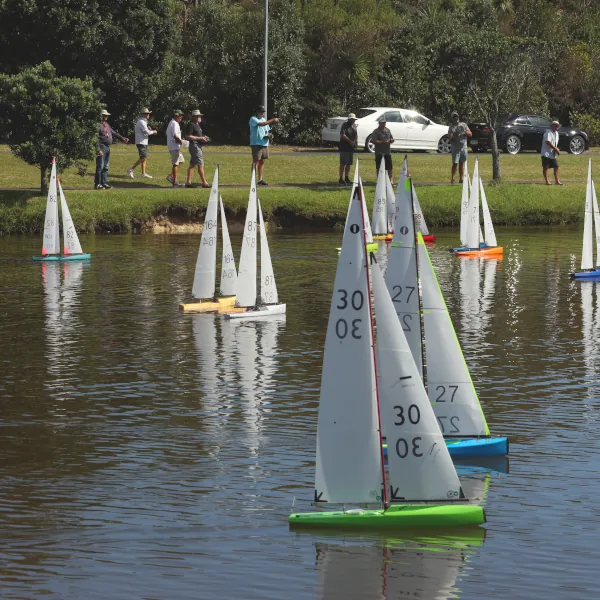 Radio Sailing
Radio sailing is a popular exciting sport in New Zealand. There are a number of classes of radio-controlled yachts that you can choose to sail for fun and in competitions.
The NZRYA have affiliated Class Associations for these different classes of RC yachts.
There are radio-controlled yacht sailing clubs around the country that you can choose to join. Clubs are located as far north as Keri Keri and as far south as Otago and Cromwell.
Dear Members, Thank you to all those members who have voted on the motions in the NZRYA Inc 2023 AGM. To those that have not … Read more
---
Latest Race Results
"A view from behind the whistle" As a Race Officer, the highest (and sometimes only!) compliment we get is to be invited back by a … Read more
The results of the 2023 Murray Rountree Regatta sailed at Winestones Lake, Otaki.
The final results for the 2023 IOM Nationals held in Tauranga.
---
Dear Members, Please find attached the Notice of 2023 NZRYA Inc. AGM. Please also find attached: The link to the online Ballot form can be … Read more
Updating of the NZRYA website and introducing the new Webmaster