Club Racing:
Wednesdays and Sundays
Contacts
Commodore
Basil Hart.
Secretary
Linley Morten
Treasurer
Website: www.radioyachtingnelson.com
Nelson Radio Sailing Club (NRSC) is a small club of approximately 28 enthusiastic members situated in Nelson, at the top of the South Island, New Zealand.
The Club is a member of the NZ Radio Yacht Association (NZRYA) which in turn is a member of the International Radio Sailing Association. (IRSA)
We have regular social sailing during the week plus competition racing, both scratch and handicap on the weekends.
At present all our members sail IOM class yachts, however we welcome other classes to join us.
Our IOM's are a combination of professionally built to home-built fibreglass and wood versions.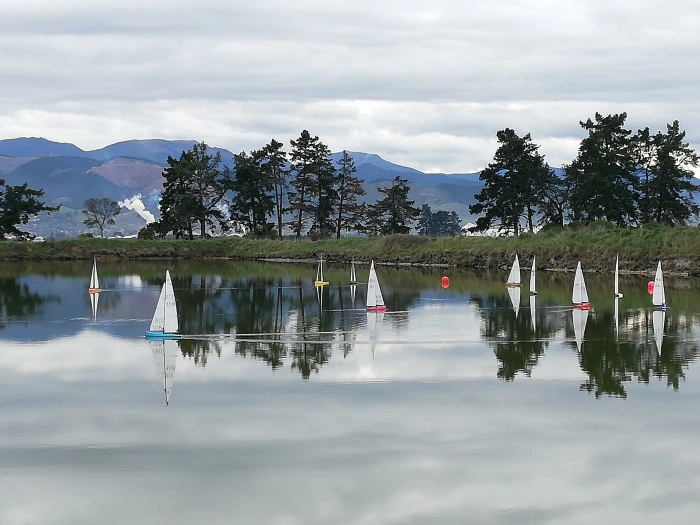 Best Island racing venue.