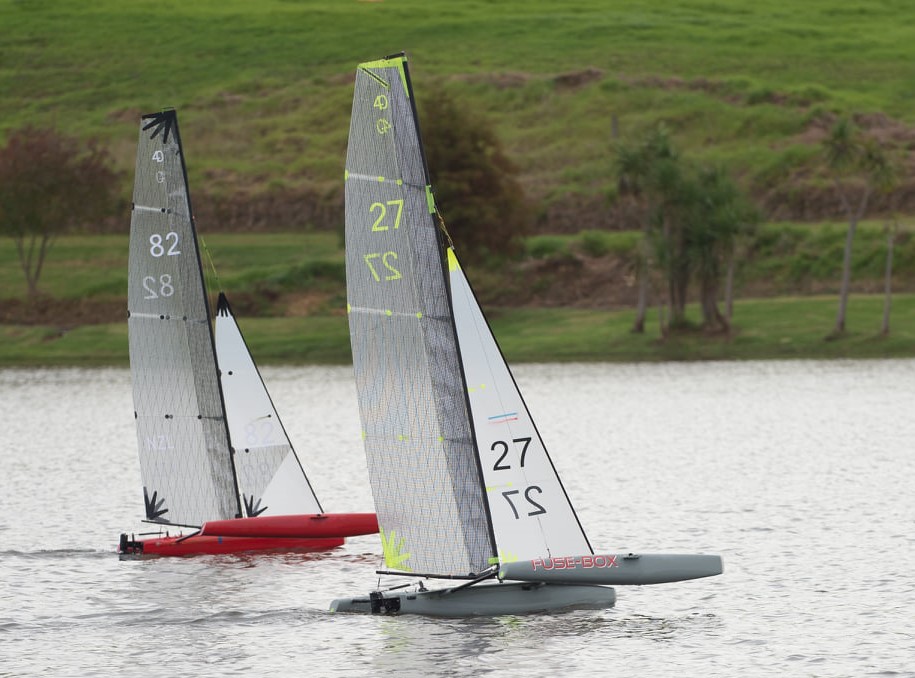 The Mini 40 is a development class, allowing for any design of boat, mainly Trimarans, Catamarans, tri foilers.
The main criteria are 1220 mm long, 1220 mm wide and 0.9m2 sail area.
The class is sailed in 2 divisions "Foiling" and "Non-foiling" with the latter's objective is getting the older boats out of storage and on to the water.
NZL Mini40 Group Facebook
Other Links