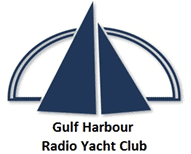 Club Racing
Club members sail most of days in the week throughout the year.
IOM: sailing Tuesday, Thursday and Saturday's from midday.
DF95: sailing Wednesday's and Sunday's from midday.
Zephyr: sailing Mondays and Fridays from Midday
Contacts
Commodore
Peter Strathdee 0292 977 705
Treasurer:
Greg Bassett
Website: www.ghryc.co.nz
Gulf Harbour Radio Yacht Club (GHRYC) started in 1996 and has evolved to become one of the most active radio controlled sailing clubs in NZ with in excess of 40 members. Major classes sailed are IOM's, Zephyr and DF95.
We are fortunate to have a great sailing venue at Regency Lake on Regency Park Drive, Gulf Harbour, Whangaparaoa, sailing is on fresh water and it is predominately weed free. The wind generally steady when from the south or north but a little gusty when from the east or west. It is a great place for new members to learn the necessary skills and also where members can fine tune their boats.
Club members sail most of the days in the week throughout the year.
Racing held are either scratch or handicap fleet racing or match racing, depending on the pre-planned racing program.
From time to time the club host's regional and national events, as allocated by NZRYA, along with other specialty events such as the annual 4 hour race, the Grand Masters regatta and some metre monthly race days.
We're not just a sailing club, we are very social too. After every race day we get together for a laugh at ourselves in our "Club Rooms" in local 'Ripples' bar in Gulf Harbour Marina for the post sailing analysis and discussions on other important world affairs.
New members and interested spectators are always welcome and invited to try their hand at sailing member's yachts with the view to ultimately learn to participate and enjoy our sport. Members are always available to help in the new members.
Club History
A small group of friends began sailing radio-controlled yachts on Regency Lake in 1996. This lake is was formed initially as a storm water retention area during the construction of the Gulf Harbour Country Club golf course and surrounding residential area. The lake and surrounds are still owned by the Gulf Harbour Country Club and they very generously gave permission to this group to sail in their lake.
On 29th July 1998 a group of 11 keen radio yacht sailors gathered in the home of Harold & Faye Smith with the purpose of forming what is now the Gulf Harbour Radio Yacht Club. Two of the attendees at that inaugural meeting are still active members of the club.
In 2000 the club raised funds to build a jetty on the southern side of the lake. With the help of members, sponsors and the local authorities, the area around the jetty has gradually been developed and improved to today's excellent facility.